About our kids models and teen models and us
Casting- & modelagency The Kids BV was founded in 1987 and has always only booked kids and teen models. We book kids models and teen models for fashionphotography, for TV-commercials, for fashionshows and movies. We have small prices but big bookings. Every week 30 to 40 kids models and teen models are on their way to a photoshoot for us. All great brands book our models. Not only do we have the most beautifull kids models en teen models, we also have a production department that excells in good service and a legal department that ensures our clients have good contracts with alll our models. If you call us one day before the shoot, we will have a beautifull kid, a good contract, an arrival in time, a confirmation within a couple of hours. The only thing you have to do is make the picture.
We do that with two, Rebecca and Marcel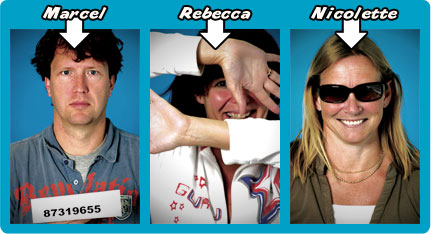 Our studio
The Kids BV Studio
Nieuw Walden 92
1394 PE Nederhorst den Berg
Look here for a roaddescription
Who, when and where?
It is best to plan photography outside schoolhours. And it's also obliged by law. From the age of 4 these are schoolhours:
Monday from 9h00 to 15h00
Tuesday from 9h00 to 15h00
Wednessday from 9h00 to 12h00
Thursday from 9h00 to 15h00
Friday from 9h00 to 15h00 and sometimes 12h00
From the age of 11 kids go to highschool and then their schedules are different for each kid. Dutch Workinghourslaw does not allow child models to work unless… and then follow a great sum of rules. If you want to know more about that, you best call us and let us help you. You can also read all about this here: www.arbeidsinspectie.nl